Sitemap web design Qatar has been established as a specialized website development company in Qatar since 2011. We provide our website design services and expertise to businesses in Qatar and we have successfully delivered over 500+ projects of various scales to our satisfied clients over the years.
At Sitemap, we understand when clients look for us, they are not only seeking designs but for a partner with high-level knowledge of what works on the web and how the website can attract their target market to make an inquiry. We stress our mission "we help you achieve business goals in a digital landscape."
We offer a customized service to clients that we work with. Our relationship extends past the project for clients who loved working with us and want us to continue to support them and improve their online presence. The Sitemap team specializes in various disciplines; design, development, marketing, and IT consultancy. This ensures that each project will be completed with a brilliant business sense that fits your industry and target market.
We will propose changes to fit your budget because even small changes can make a big difference.
WHAT MAKES US BEST AMONG THE WEBSITE COMPANIES IN QATAR?
Industry Experience of more than a decade in Qatar.
Promising after Sales Technical Support Service.
Over 500+ Projects Successfully
Expert Website Design Consultation and Guidance.
Exceptional & Cost-Effective Solutions.
Oriented Innovation with futuristic thinking.
A local website development based in the heart of Doha.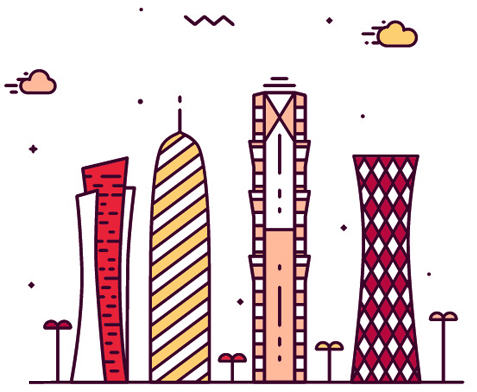 Now that you know why we are the leading website design agency in Qatar, what's next?
Let's Collaborate
Ready to work with us?