Who We Are
"Our mission" is to help you achieve business goals in a digital landscape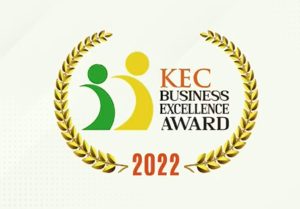 "Sitemap Computers WLL is recognized for Quality & Business Excellence"
[ We are the No.1 choice for most of the companies in Qatar ]
Approach
01.
Experience as premise of knowledge
Experience allow us to understand your business faster. And better. It gives us broader perspective and makes us more effective when tackling challenges in digital landscape
02.
Success through iterations
Successful stories are not written in one shot. To create a truly remarkable experience, we're committed to an ongoing process of testing, analysis, feedback and adjustments.
03.
User Centric Approach
Your brand is what people feel about it, not what you say it is. Having that in mind, it's clear that people have to be a central figure of all our efforts. And they are.
Web workshops with clients
Workshops have a main purpose to interpret business needs through UX, UI, design,
prototyping, and testing ideas with customers while significantly shortcutting the time and finances for such projects.

What we do
End-to-end Solutions
Responsive websites & applications
Emerging platforms
Our Team
From people, for people
We're a culturally rich team from all corners of the globe. We're designers, developers, project managers, and creative directors. Mostly we're real people just like you. We are made up of people who are packed with experience, passion, curiosity, and attention to detail. Smart, creative, straightforward. Even though we take our job very seriously, jokes of questionable quality make a huge part of our everyday life.
Some people wear several hats, but overall we fill the following disciplines:
Project Management (PMP®)
Analytics
Strategy
UI/UX Experience
Design
Content Optimization
Front-end Development
Back-end Development
Database Administration
Statistics
FACTS & FIGURES
% of clients returning with more projects
HOW WE DO
Data-driven decision making
Strategies with identifiable and measurable objectives
Insights rather than raw data
Evaluating business goals and KPIs
Customized tracking solution
Quality assurance of measurement systems
Measuring engagement, content & advertising performance
Regular and customized reporting
Integrating offline and online systems
Let's Collaborate
Ready to work with us?