Cloud Hosting Qatar
Best Cloud Hosting Service in Qatar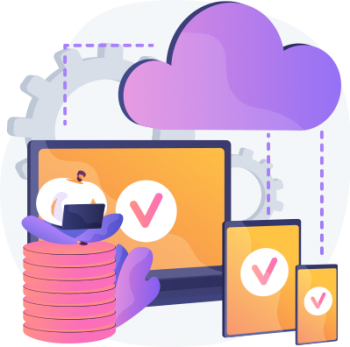 Experience 3X Faster and 4X Resources with our cloud based webhosting optimized for Qatar. Our Linux cloud web hosting in Qatar will boost your website to accommodate and optimize your traffic keeping your website online always. We guarantee you the best price in Qatar for cloud hosting.
Experience up to 3X faster load times due to low-density servers, premium hardware, and multiple caching layers. Your website content is managed more efficiently, enabling dynamic content requests to be processed lightning-fast.
Cloud hosting turbocharges your website!
Ramp up your cloud resources as your online presence grows. One simple click is all you need—no data migrations, downtime or reboots. We have raised the bar on server allocation and management in the cloud!
Rest easy knowing that you can respond to those large traffic spikes without any service interruption.
Cloud hosting pools resources from multiple virtual server instances of physical servers. Cloud hosting is noted for its reliability, scalability, and flexibility, making it ideal for businesses and websites that need to maintain fast load times, despite surges in traffic from sales or promotions.
All the Essential Features for Business Success in Qatar
Get the perfect combination of IaaS providers and applications to give you the best foundation for your business.
Need consultation on your cloud hosting service? Chat with our specialist now!
**Talk to human, typically replies instantly
Got a Question?
Our fast, simple, and powerful cloud hosting plans in Qatar offer more bang for your buck. So, if you are ready to experience the unparalleled level of cloud hosting ecosphere, speak to our web hosting experts now.