.qa .me .com .net .org .co
Best Domain Name Registration in Qatar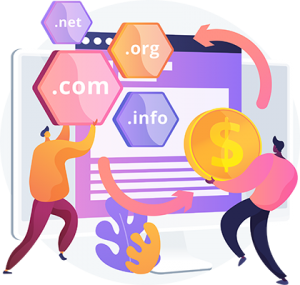 Let's get you that perfect Domain Name..!
We are providing the cheapest domain registration services in Doha Qatar. It is important to have one unique domain name to be registered for your business or organization. It not only gives you the edge over your competitors, but also gives your online presence the prominent identity it requires. We will be glad to help you with domain name registration in Qatar. As mentioned before, we provide all the best deals for domain registration Qatar. We offer all generic and country specific TLDs.
Domain registration means choosing and registering one unique keyword for your website. Basically, website contains two major things, namely: domain name, the unique name that given to your site, the web contents, the pages and images. Once the website contents are ready, it will be necessary to do website domain registration. Nowadays register domain name is very simple process and it is very essential to have a website online.
Our domain service are new domain name registration, domain name renewal, free domain name transfer & domain name forwarding, The features includes FREE DNS service, FREE Privacy Protection, FREE domain management tool, domain renewal remainder, Free domain name transfer, Guard your domain name against unauthorized domain name transfer or domain name theft protection by locking & unlocking, change name server, IP address or child name at any time & access all your domain name from single domain control panel, Sitemap Computers also provides domain registration, domain name registration, domain registration in Qatar, domain name registration in Doha, domain registration in Middle East, domain name registration in GCC, domain renewal.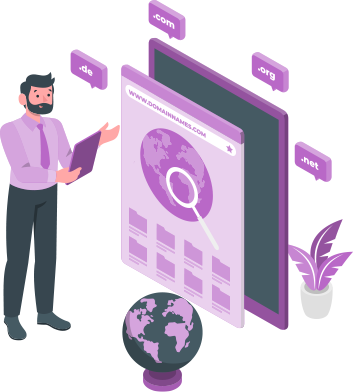 Why You Need a Domain Name
One of the best things about owning a domain name is that it gives you stability. If you ever decide to move to a new web host, you will always be able to take your name with you. What this means is that your loyal followers will never question where you are. You won't have to inform them about these changes. In fact, as far as they are concerned, your website is still at the exact same location.
Not only does it give you a sense of stability, but having your own domain name will also make your business more credible. You'll find that there are very few people who will be willing to do business with you if you don't have a domain name. And that's because there is no branding involved. Domains help you to describe what your business is all about. It gives people something to remember and easily recognise. It also gives your sponsors something to respect about your brand.
What to Keep In Mind When Registering
If you want to secure your own domain name, then you're going to have to register the name with ICANN, a domain name registrar. This requires you're paying a registration fee. It will give you rights to the name for an entire year. After this, you'll be expected to renew the name annually. In some instances, you'll be able to register your name for free, depending on the web host.
It's a good idea to register your name directly with the domain name registrar instead of through your web host. This helps you to avoid the possibility of your web hosts registering the name under themselves which would entitle them to rights. Also, the web hosting company could possibly charge you huge fees for the rights to the name later on.
Keep in mind that domain names tend to disappear pretty quickly. In fact, many people claim that all of the best domain names have already been taken. This is very true when it comes to names that are descriptive of certain products and services. That's why it's important that you choose the one you need as soon as possible and avoid future frustration.
How to Register Your Domain Name (.COM / .NET / .ORG / .ME):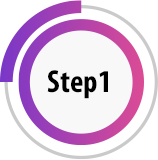 Figure Out Which Extension Will Be Best for Your Business. While your business should ultimately be able to speak for itself, the extension you choose for your domain name could still have some effect on your brand. So you need to take the time to think about which will better fit your objectives and goals: .com.qa or .qa.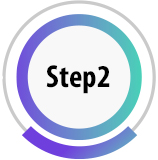 Create a List of Domain Names. If you want to register a .com.qa or .qa, you need to start by coming up with a list of names. It's very likely that your first choice will be taken, so having a list will make the process much smoother.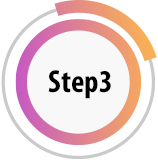 Locate Your Web Host's Primary and Secondary Nameservers. After you purchase your domain, you need to point it your website. So if you have a web host, locate their primary and secondary nameservers and then save this information somewhere. This can usually be on their FAQs, under categories like "DNS," "domain name," or "domain name transfer." If you're unable to find them, you can always email the host.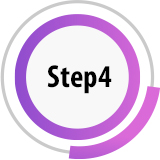 Park Your Domain. If you have purchased a domain name but don't currently have a web host, you can allow the registrar to temporarily park it. This is a great way to quickly secure the domain name that you're interested in even if your website is not set up.
Both .com.qa and .qa are good for search engine optimization in that they help to localize your business and you are more likely to cater to the Qatar audience. However, each has its own advantages. For instance, .qa is short and this makes it easier for your visitors to type and remember. It's also good for branding if you're selling products that are unique to Qatar. When it comes to .com.qa, this extension can help to inspire more trust because your business has to be legally registered in Qatar in order to secure this extension.
Choosing the Best Domain Name Registrar in Qatar
Now that you understand the importance of having your own domain name as well as how you can go about registering it, you need to consider which registrar you would like to use. Luckily, there are several to choose from such as UnlimitedQatar.com However, just as is the case with your extension, each offers its benefits. When choosing a domain name registrar, there are a few main things that you should be on the lookout for. See below for the full list.
First, you should consider security. Unfortunately, domain theft is a common practice. There are some people who will attempt to hack into your registrar account or perhaps your email address in attempt to hijack your domain names and then transfer them over to other registrars. By the time you realize this, it may be too late to get the domain name back which means a possibly expensive lawsuit.
Take their customer support into account. Most business owners don't really think about customer support, that is, until they need it. There are times in which you may need to submit an urgent ticket. And in these times great support is crucial. It can sometimes be challenging to determine the quality of customer support, but you can always send them a quick email before you make a purchase to find out how quickly and professionally they respond.
Now that you understand why Sitemap Computers is a market leader in Qatar Domain Registration, contact us today for your brand domain name. Our consultants are most happy to help you.