Digital Marketing
Best Google Ads Company in Qatar
Search engine marketing, or SEM, is the use of pay-per-click ads to draw in targeted leads and impressions for your online brand.
We focus our search engine marketing efforts on pay-per-click (PPC) ads on Google. Delivering near-instant boost in web traffic and brand awareness, this is something for time-pressed marketers like you who want to hit your short-term business goals quickly.
PPC ads show up to people who are already searching for the type of products and services you offer. This means more quality leads and conversions for your brand. Power-up with the best of Qatar's search marketers here to get more traffic today!
Google AdWords is Google's advertising system in which advertisers bid on certain keywords in order for their clickable ads to appear in Google's search results. We at Sitemap Computers will help your website visibility in relevant keyword searches and Use Google Ads to Grow Your Business.
We Build Effective Ad Campaigns For Any Budget and Any Goal. When people search on Google using one of your keywords, your ad may appear next to the search results. Now you're advertising to an audience that's already interested in you. Get more customers on the phone, on your site, and in the door. Online ads on Google can help you reach the right customers and grow your business.
Google Advertising is a powerful tool for businesses wanting to create instant exposure and attract qualified leads. With Google Adwords, your targeted users will see your ads first, giving you higher chances of sales conversion.
Google Adwords is a system that assists companies in marketing their product and services in the Google Search Engine by using 'keywords'. 'Keywords' are phrases that people type in the Google Search Engine when they look for a particular product or service offering.
Many of our clients have experienced the effectiveness of Pay-Per-Click (PPC) advertising, combined with an engaging web design which has helped their businesses grow significantly in a cost effective manner. With our PPC services offered in Qatar, you will able to gain access to detailed reports and insights of your SEM activities. Our unique reporting platform allows you to view reports and spending activities at any time especially if you seek to review the performance and ROI of your SEM Google Ads campaign.
Feel free to discuss with us on how our Google Ads / AdWords Services can help your company.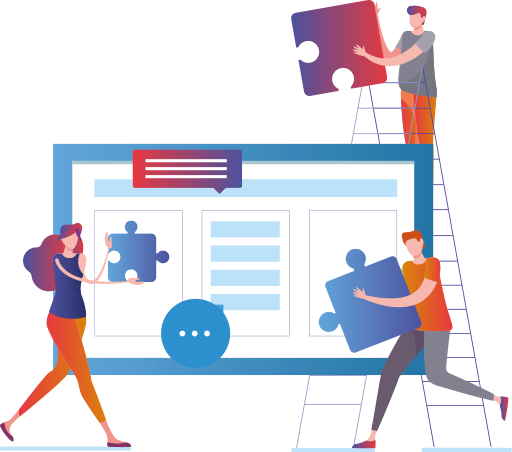 SITEMAP COMPUTERS – A LEADING GOOGLE ADWORDS AGENCY
For years, Sitemap Computers, a leading Google AdWords / Google Ads Agency in Qatar has assisted several companies in setting up and managing their Google Ads (PPC) campaigns.
Our expertise in running Google AdWords campaigns has delivered strong ROI to clients. We handle all phases of the campaign, from strategizing to execution to ongoing optimization.
We leverage on the latest technologies and software to attain an accurate analysis of your campaign. This has also allowed us to offer competitive PPC services in Qatar which such competitive pricing. Our key campaign actions are informed by real time data, keeping you ahead of your competitors.
Contact Sitemap Computers today to know more on how we use Google Advertising.